Oh, no! I finally got it! The "BlueSniper 103L PlugSpecial".
I found out about it at a fishing show, actually touched it, checked the bend and butt power, and wrote about it in my blog…
(And then… I contacted the manufacturer, and they said it was selling well, and the first production run was sold out.)
The online store where I usually buy them was sold out in the store!




(In the end, it was never posted on the Internet.)






(According to the manufacturer, at this stage… they are producing them every month, so you can still buy them, don't worry!)
This time, I was able to buy it just in time.




The shop is "Caster House". (The carrier is "Seino Transport"))





(As always… response – packaging – delivery is excellent)





If the dealer or shipping company does not understand how to handle your fishing gear, you will have a lot of trouble afterwards, especially with rods and reels!



The good thing about this rod is….
It is a shore jigging rod, but minnows for sea bass can also be used.



In other words, if you want to, you can target sea bass, flounder, flatfish, sea bass, bluefish, and even rockfish with this one lure.
Even though it is called L (light), it is Yamaga's rod for bluefish, so it has much stronger butt power than other companies' sea bass rods, flounder rods and light shore jigging rods.
The characteristics of the Yamaga rod allow it to bend and adapt to sudden loads.
A super rod that enables anglers to approach a wide range of fish species, something no other shore jigging rod has ever done before!
(The model that was a big hit! A bluefish version of the Blue Current All Range?)
Isn't it nice? I think it's well worth a try ….
On a side note…




The reel to go with it is the Daiwa Onaga Monster 4000LBD.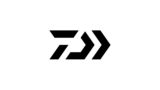 DAIWA : 尾長モンスター - Web site
強力制動『BITURBOブレーキ』搭載。ビッグチャンスをモノにする大型LBD。
It's a rock fishing reel…and it has a long casting spool.
The reel's maximum line reel length is 96 cm, and the drag is ATD (tough).
Other great features include mag shields, and by-turbo brakes (LBD)!
I have installed MTCW "Line Roller Zero Revision (Titanium)" and WL "Carbon Knob" on it.
(Now all I needed was an air rotor and it would have been perfect! …) .
(You can drop the lure with one action (lever operation)! I can sink it!)
The "Ⅿorethan 4000LBD" with air rotor, based on the Onaga Monster.
When it goes on sale, I'm sure it will be very useful for light shore jigging, surfing, and rockfish.
I mean… I'd like to use it myself, personally!
Please sell it, Daiwa !
Popular Blog Rankings